ENVIRONMENTAL IMPACTS OF AIRPLANES USING MALATYA ERHAÇ AIRPORT
Keywords:
Malatya Erhaç Airport, aircraft emissions, aircraft types, LTO phases
Abstract
In this study, it is aimed to investigate the environmental effects of emissions from airplanes landing and taking off at Malatya Erhaç Airport in 2017. For this purpose, CO2, HC, CO and NOx emissions emitted from airplanes that landed and departed from the airport in 2017 were calculated using the IPCC methodology and Tier 2 method. In the calculations, the LTO (Landing and Take Off) numbers according to the types of civil aircraft landing and taking off at the airport, CO2, HC, CO, NOx emission values according to the flight phases and fuel consumptions according to the LTO numbers were determined. According to the results obtained, the CO2 rate in the total relevant emission values for the B738 type aircraft, which had the highest LTO number in 2017, was 69%, the HC rate was 54%, the CO rate was 64% and the NOx rate was 70%. In addition, the annual total CO2 emissions released by the aircraft using Malatya Erhaç Airport to the surrounding air in 2017 were determined as 15.420,18 tons, HC emissions were 5,15 tons, CO emissions were 42,41 tons, and NOx emissions were 68,21 tons.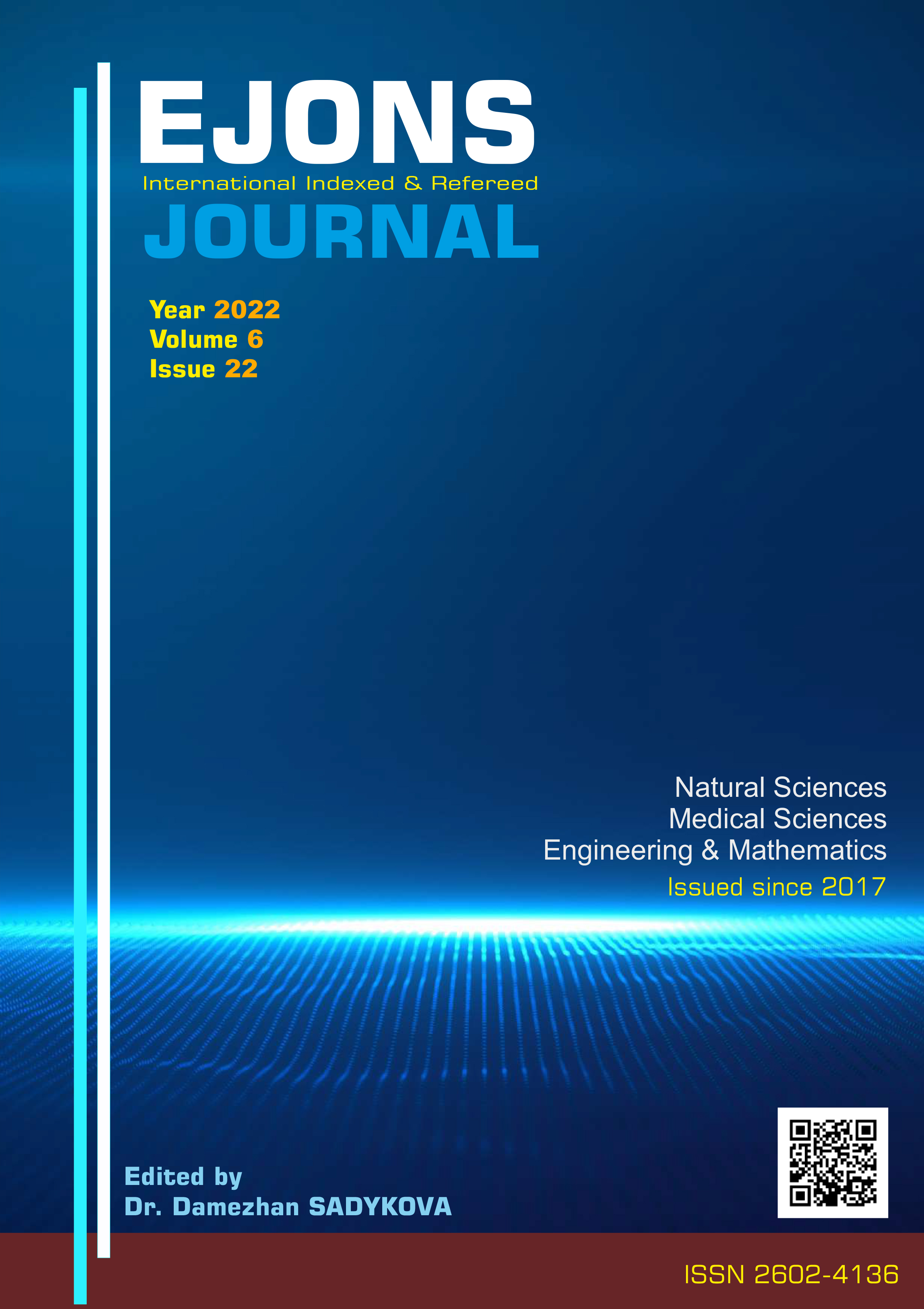 Downloads
How to Cite
GENÇ, R., & BEHÇET, R. (2022). ENVIRONMENTAL IMPACTS OF AIRPLANES USING MALATYA ERHAÇ AIRPORT. EJONS INTERNATIONAL JOURNAL, 6(22), 437–449. https://doi.org/10.5281/zenodo.7221018
License
This work is licensed under a Creative Commons Attribution-NonCommercial 4.0 International License.