COVİD-19 SALGININDA BİR ÜNİVERSİTE HASTANESİNDE ÇALIŞAN HEMŞİRELERİN MESLEKTAŞ DAYANIŞMASI
Abstract
Giriş-Amaç:  COVID-19 pandemisi başta sağlık sektörü olmak üzere birçok alanda sorun haline geldi ve olmaya da devam ediyor. Bu sektörde hemşireler pandemi ile mücadelede ön saflarda görev yapmaktadır. Hemşirelerin iş birliği ve dayanışma içinde stres yaşamadan bu dönemi daha rahat geçirmelerinin önemli olduğuna inanıyoruz. Bu çalışmanın amacı, COVID-19 pandemisi sırasında hemşireler arasındaki meslektaş dayanışmasını değerlendirmektir.
Materials and Methods: This cross-sectional study was conducted at a university hospital in Gaziantep city between 21.05.2021 and 21.07.2021. Its population consisted of 741 nurses who were working at that university hospital. The sample size was 197. A questionnaire and the Colleague Solidarity of Nurses Scale were used as the data collection tool. All necessary permissions were obtained to conduct the study. Descriptive statistics t test, analysis of variance, Kruskal Wallis H test, and Mann Whitney U test were used to assess the data.
Results: The average age of the nurses was 33.77±8.25 (minimum 20; maximum 59) years. 73.1% of them were female, 58.9% were married, and 88.2% held a bachelor's degree. A great majority of them (38.1%) were working in the profession for 1–5 years. Total mean score of Colleague Solidarity of Nurses Scale was 95.54±13.32. Mean scores of the scale's subscales were determined as 38.60±5.49 for "Emotional solidarity" subscale, 37.94±5.49 for "Academic solidarity" subscale, and 18.99±4.26 for "Negative thoughts about solidarity" subscale. Mean scores obtained from the scale and its subscales were significantly affected by some variables such as age groups, professional experience, the status of hearing about the concept of colleague solidarity before, and the status of thinking about maintaining colleague solidarity also after the COVID-19 pandemic.
Conclusion: It was determined that colleague solidarity among nurses was high during the COVID-19 pandemic and affected them positively and colleague solidarity would increasingly continue also after the pandemic is over.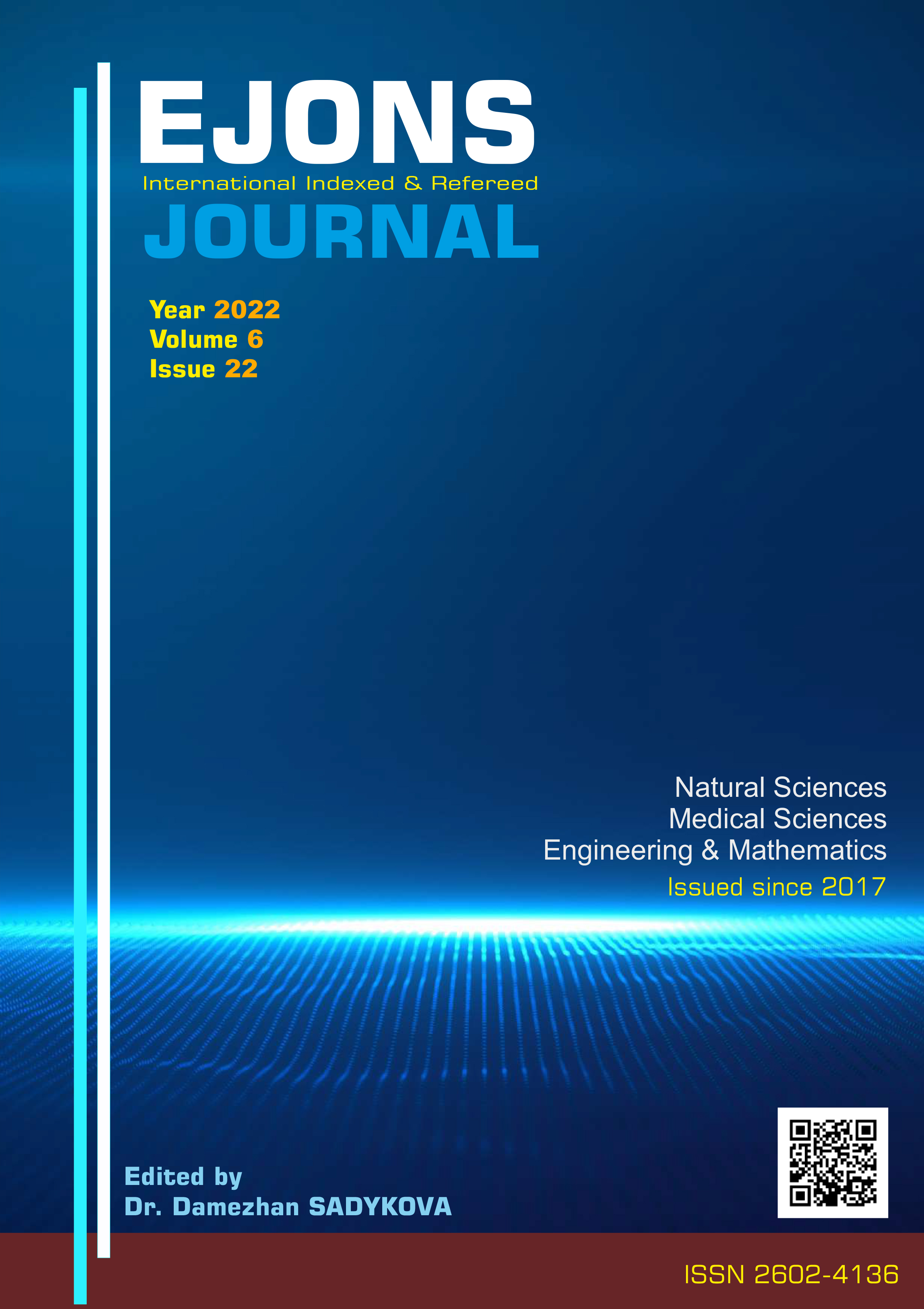 Downloads
How to Cite
AVCI, S., TEMİZ, E. N., DOĞAN, M., KÖPRÜLÜ, M. H. ., & KÖPRÜLÜ, M. H. . (2022). COVİD-19 SALGININDA BİR ÜNİVERSİTE HASTANESİNDE ÇALIŞAN HEMŞİRELERİN MESLEKTAŞ DAYANIŞMASI. EJONS INTERNATIONAL JOURNAL, 6(22), 581–601. https://doi.org/10.5281/zenodo.7220871
License
Copyright (c) 2022 EJONS INTERNATIONAL JOURNAL
This work is licensed under a Creative Commons Attribution-NonCommercial 4.0 International License.