THE EFFECT OF MORAL COURAGE ON AUTONOMY İN NURSES
Keywords:
nurse, bravery, morality
Abstract
Purpose: It is aimed to examine the effect of moral courage on autonomy in nurses. Materials and methods: The study is descriptive and cross-sectional. The universe of the research; 1-30 March in public institutions within the borders of a province in Southeastern Anatolia between 2022. formed by nurses. In order to determine the sample number of the study, Using the G*Power (v3.1.9.7) program, with α=0.05, effect size=0.2, and power at 90% power It was calculated as 226 nurses in total. 227 nurses were included in the study. In data collection socio-demographic questionnaire, Sociotropy-Autonomy Scale, Moral Courage in Nurses scale is used. SPSS (Statistical Package for the Social Sciences) for Analysis of Data 25 package programs were used. In the research, Kolmogorov-Smirnov' test, Anova, Student-t test, Mann Whitney U test was used. The level of statistical significance of the variables in the study p<0.05 was accepted as Results: 84.1% of the nurses participating in the study were female, 34.8% were in the 18-25 age group, It was determined that 56.4% were single, 93% had a nuclear family and 70.5% had a bachelor's degree. Moral responsibility, moral integrity, readiness subscale of the Moral Courage Scale of Nurses. size and the total mean score of the scale and gender, with good care sub-dimension. It was found that there was a statistically significant relationship between gender, family type and educational status. Autonomy sub-dimension of the Sociotropy-Autonomy Scale, educational status and clinic A statistically significant relationship was found between Nursing Moral Sensitivity Scale the total score average is 83.881±11.216, the total score average of the autonomy sub-dimension It was found to be 84.220±19.153. Nursing moral courage scale with autonomy sub-dimension and sub-dimensions were positively weak and statistically significant between the total score average. significant relationship was determined. Conclusion: As a result of the study, the autonomy of moral courage in nurses was positively affected. affects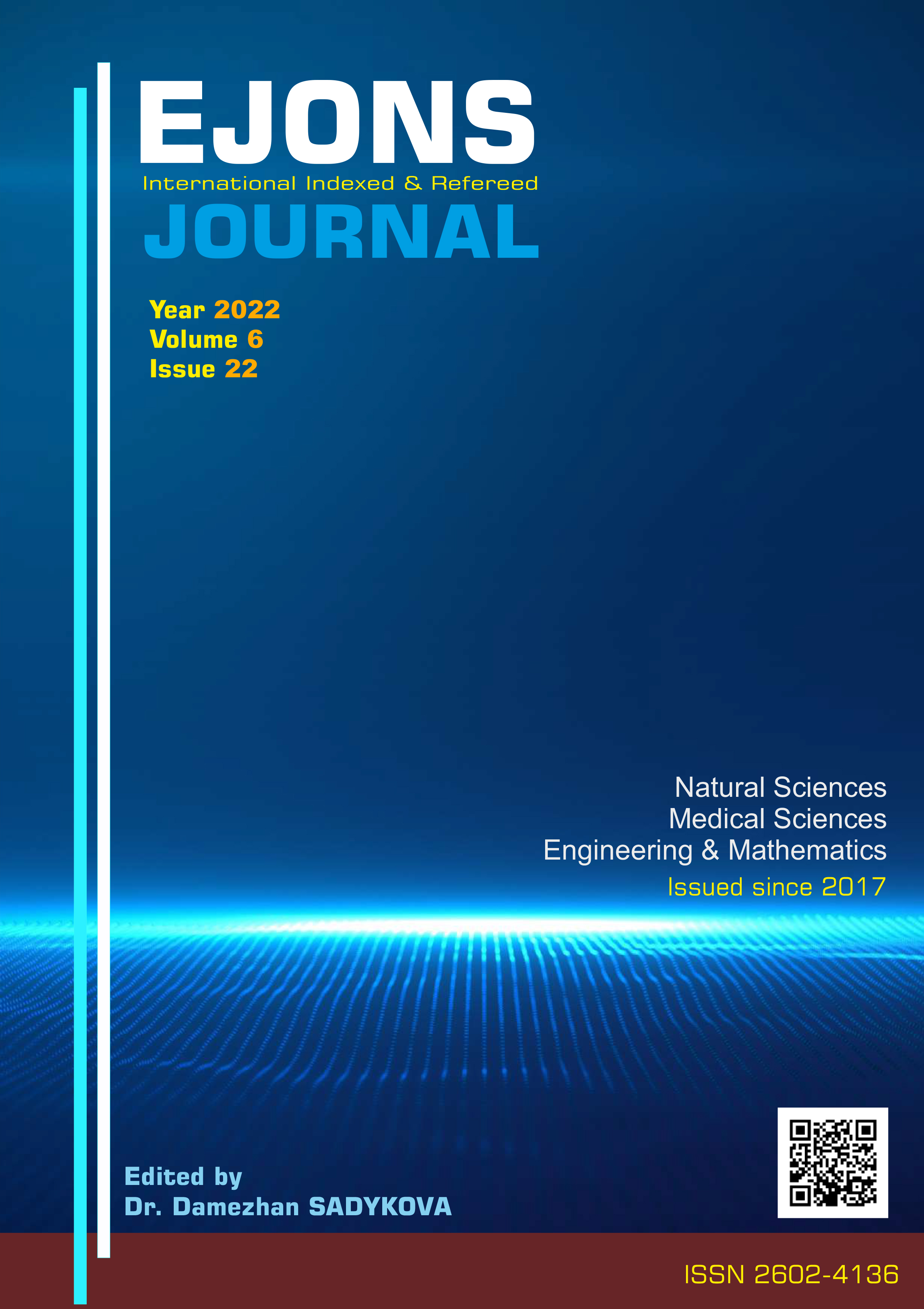 Downloads
How to Cite
ELMAOĞLU, E., & ERİŞ, H. (2022). THE EFFECT OF MORAL COURAGE ON AUTONOMY İN NURSES. EJONS INTERNATIONAL JOURNAL, 6(22), 542–556. https://doi.org/10.5281/zenodo.7221103
License
This work is licensed under a Creative Commons Attribution-NonCommercial 4.0 International License.